No doubt, Messi is one of the greatest football player the world has ever had.
Other than his rival, Cristiano Ronaldo, we can hardly find a football player who is as good, sharp, skillful as he is.
Thus, today Wednesday, 24th June, 2020, marks his 33rd birthday.
People are now celebrating with him, and wishing him well in his football career.
But most of all, many has referred to him as the greatest ever.
Some even said he is a league on his own.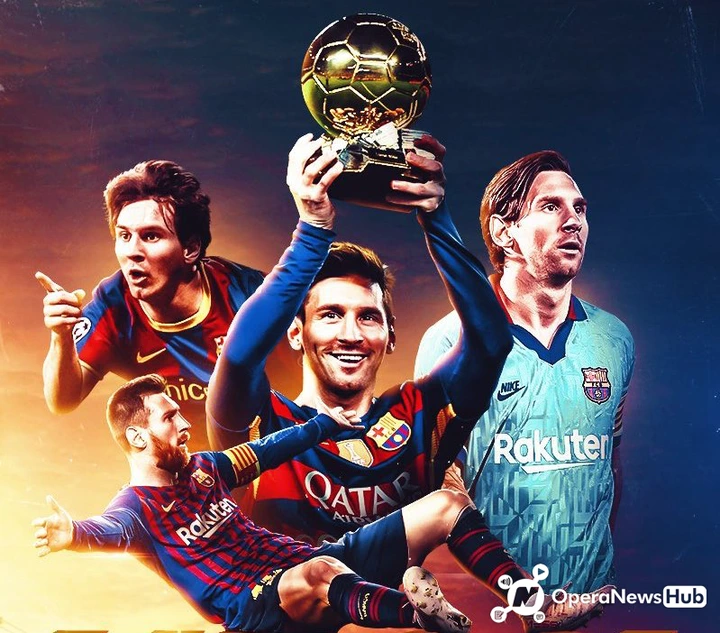 Thus, while wishing him "Happy Birthday", lots of people listed all his achievements, and said kudos for the work well-done.
Below are the comments made;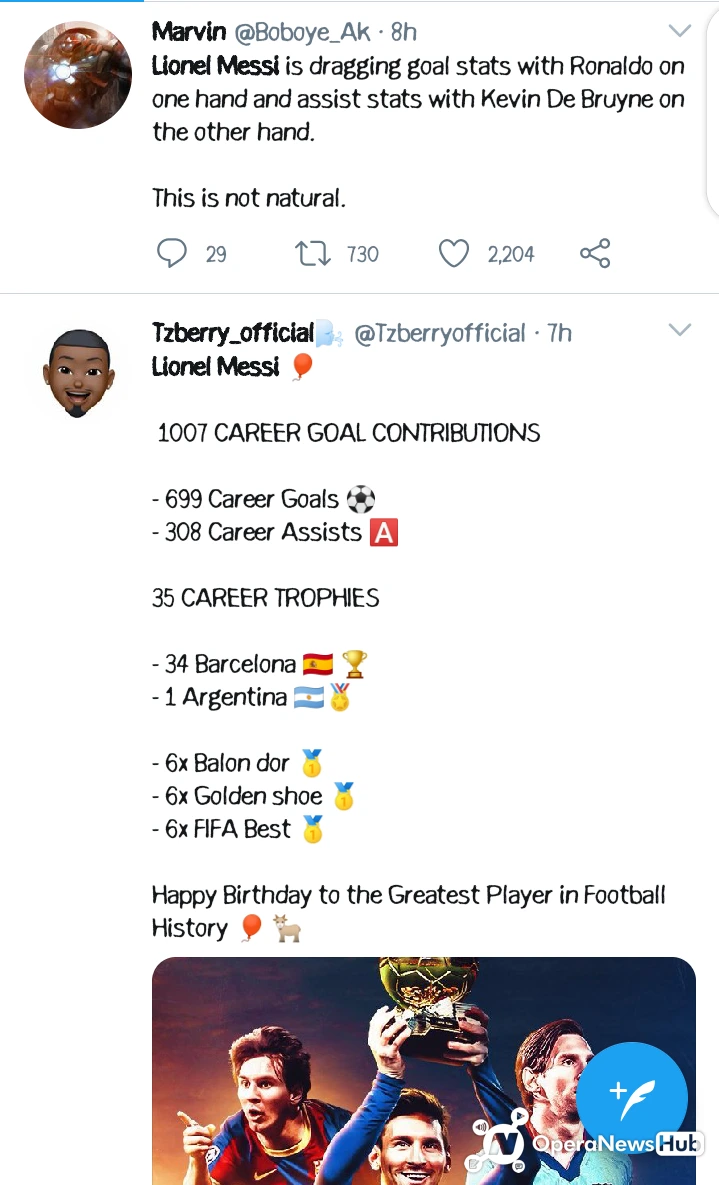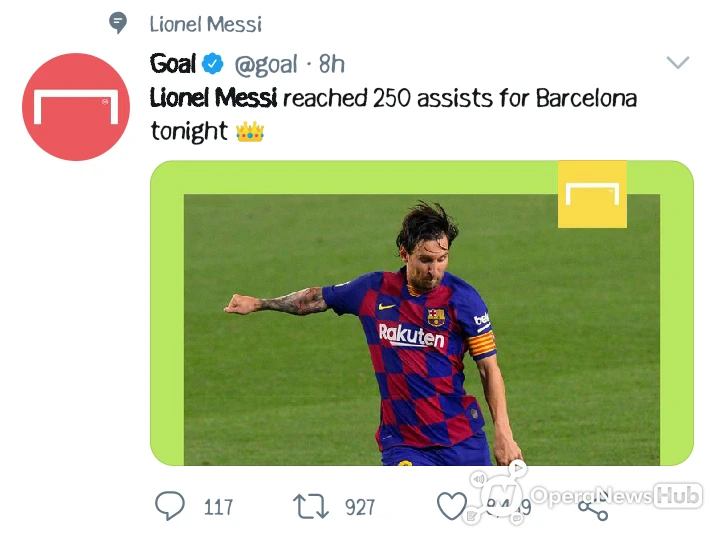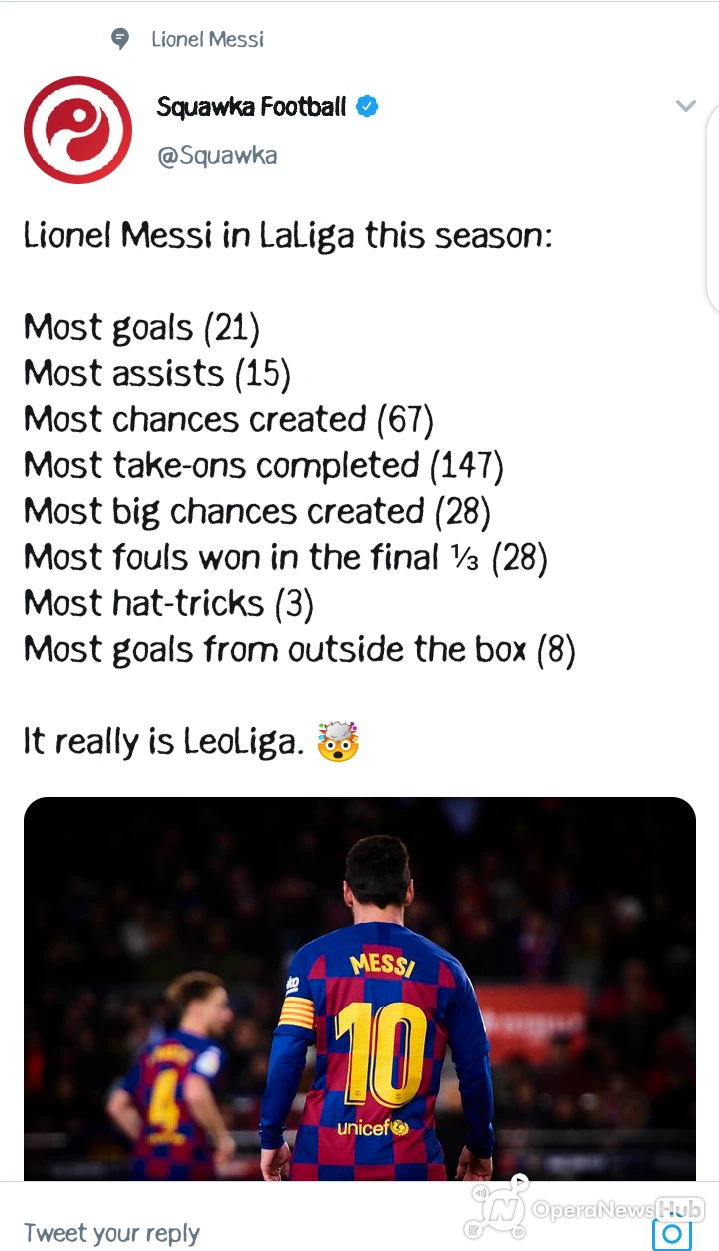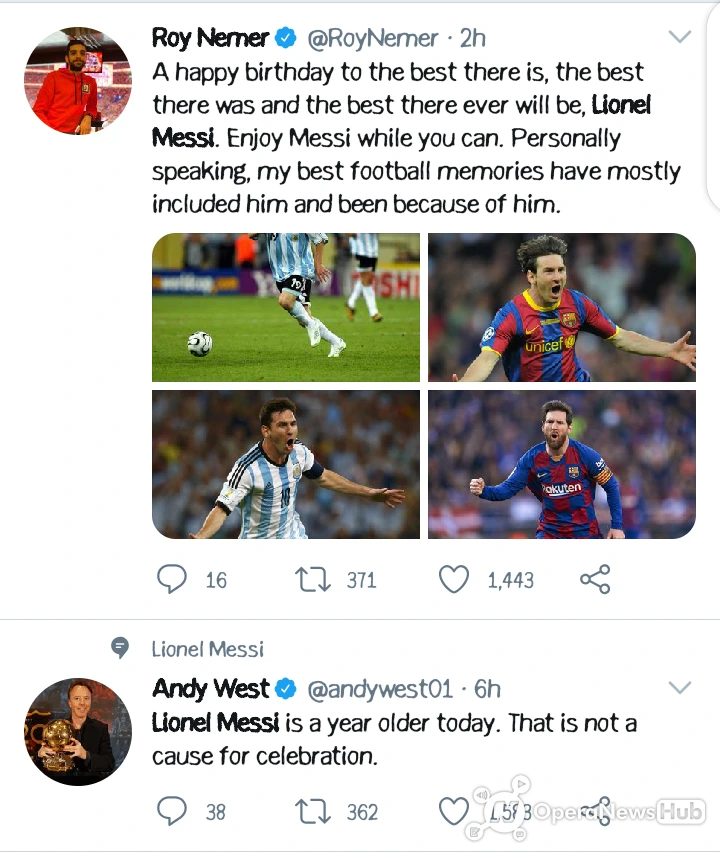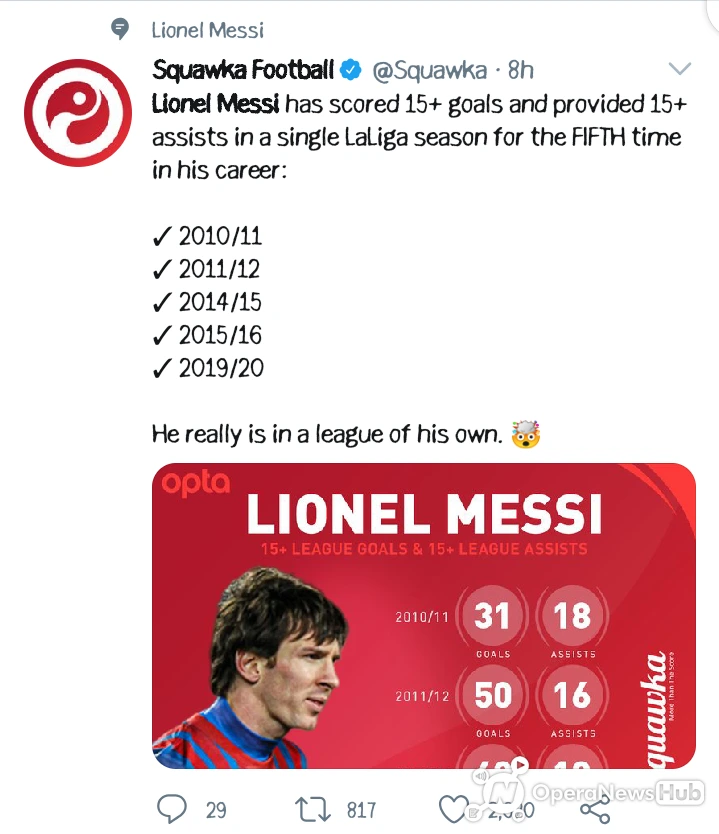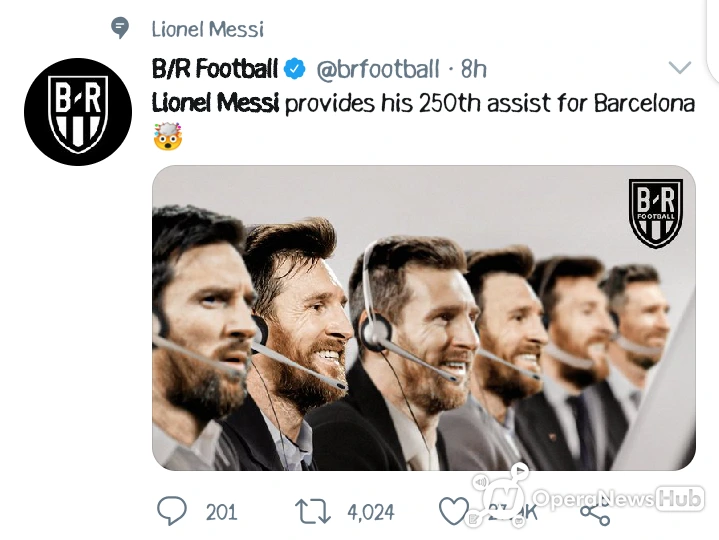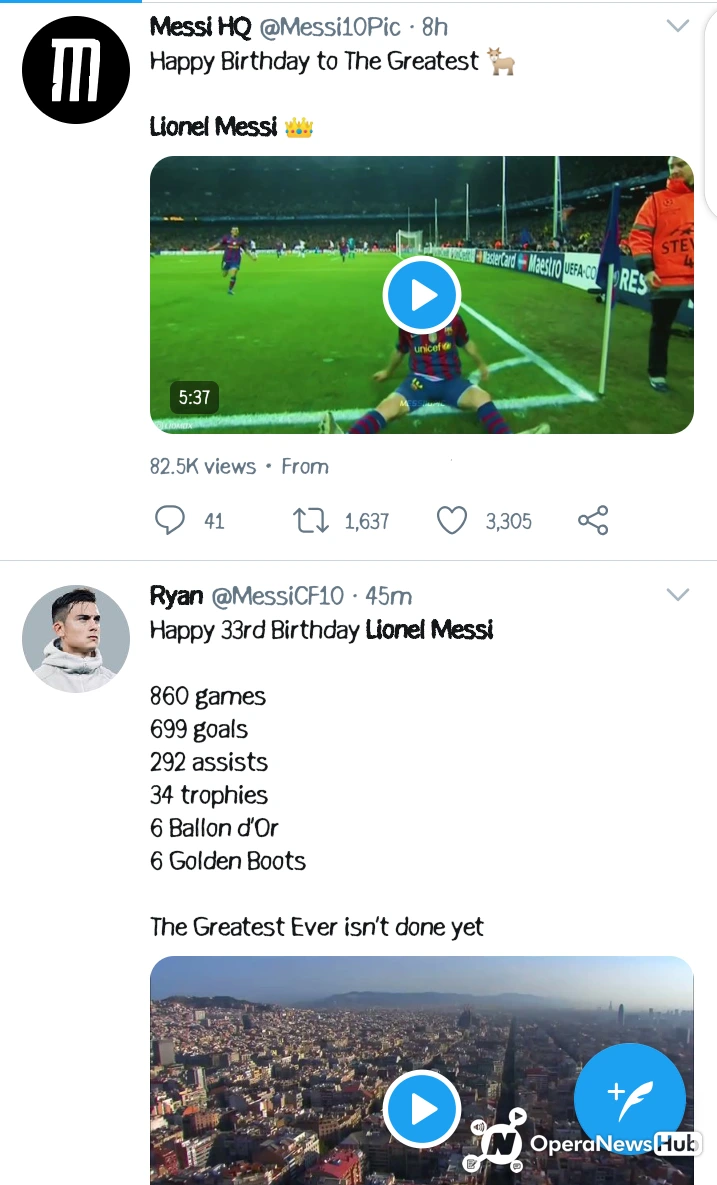 "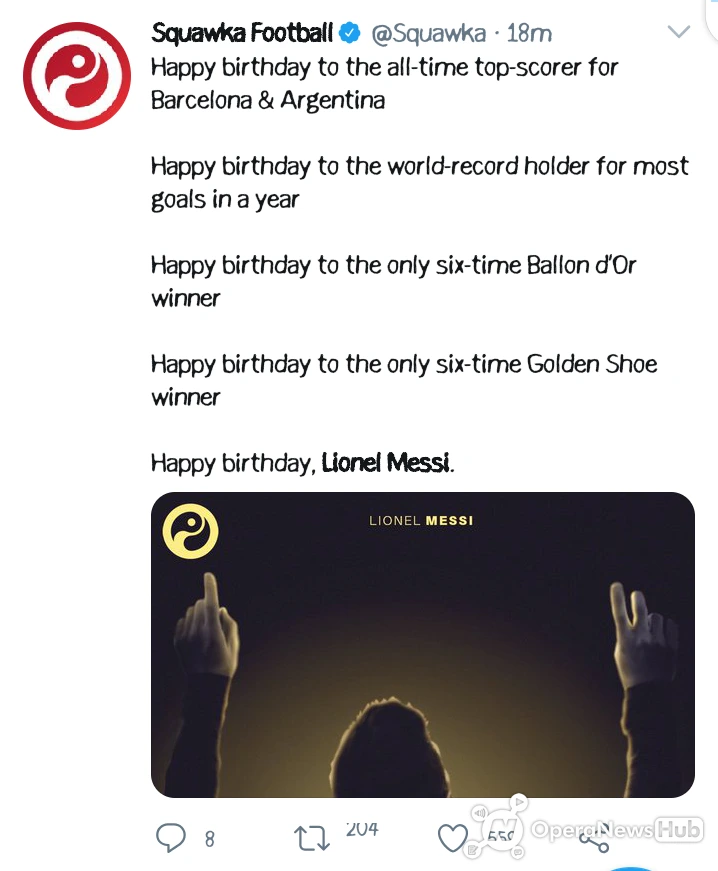 "Happy 33rd Birthday Lionel Messi
860 games
699 goals
292 assists
34 trophies
6 Ballon d'or
6 Golden Boots
The Greatest Ever isn't done yet."
"Happy birthday to the all-time top-scorer for Barcelona & Argentina
Happy birthday to the world-record holder for most goals in a year
Happy birthday to the only six-time Ballon d'Or winner
Happy birthday to the only six-time Golden Shoe winner
Happy birthday, Lionel Messi."
He has been said to have created a new record in his football career.
Below is what he did;
"Lionel Messi provides his 250th assist for Barcelona."
"Lionel Messi reached 250 assists for Barcelona tonight."
Other comments;
"A happy birthday to the best there is, the best there was and the best there ever will be, Lionel Messi. Enjoy Messi while you can. Personally speaking, my best football memories have mostly included him and been because of him."
"Lionel Messi has scored 15+ goals and provided 15+ assists in a single LaLiga season for the FIFTH time in his career:
✓ 2010/11
✓ 2011/12
✓ 2014/15
✓ 2015/16
✓ 2019/20
He really is in a league of his own."
"Lionel Messi in LaLiga this season:
Most goals (21)
Most assists (15)
Most chances created (67)
Most take-ons completed (147)
Most big chances created (28)
Most fouls won in the final ⅓ (28)
Most hat-tricks (3)
Most goals from outside the box (8)
It really is LeoLiga."
What do you think about this great football player?
Wish him well…
We say Happy Birthday to the Greatest football player of All Times.
Like, share and follow for more updates.