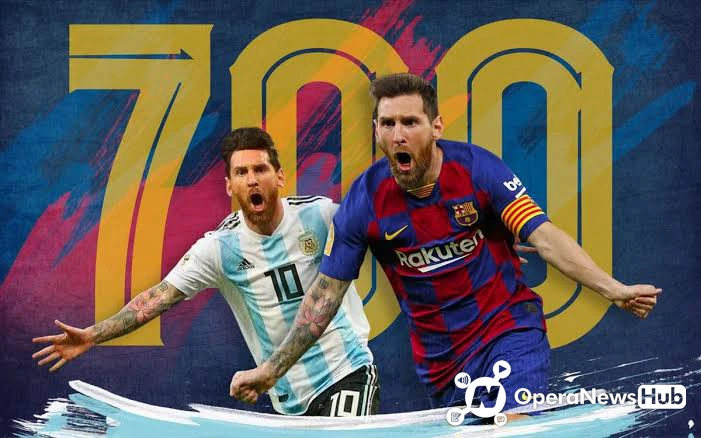 Leo Messi is an Argentine who plays for Football Club Barcelona. Born in the city of Rosario in Argentina, Messi represented his "boyhood" club Newell's Old Boys from age six to 12. His maternal grandmother was one his biggest influence in football as she was amongst the first to support Leo, accompanying him to football training and matches. With that support, comes special bond between grandson and grandmother, a bond that till this day Messi still values. You would have noticed him pointing to the sky almost everytime he scores, it is in dedication to his late grandmother who passed on when he was just about eleven(11) years. Messi said,
"I am doing this because I dedicate my goals to my grandmother. She took to me to football, but now she can't see how far I have come. Nevertheless, she continues to help me and my family." . How he must be wishing she is alive to witness how far her beloved grandson has gone in a career she supported against all odds.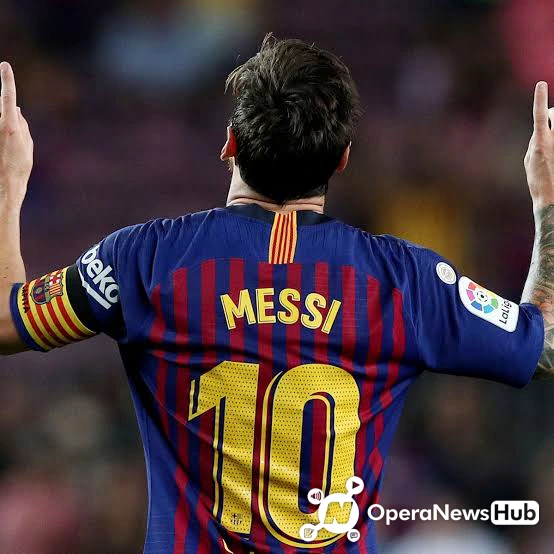 Messi's professional career was however threatened when he was diagnosed with growth hormone deficiency, a condition that made it difficult for him to grow like other children. This condition became a blessing in disguise, it is in the quest to get finance to manage this condition that he and his family left Argentina to Barcelona after failed attempts by his boyhood club Newell's Old Boys and Buenos Aires club River Plate to adequately fund his treatment. The rest they say, is history.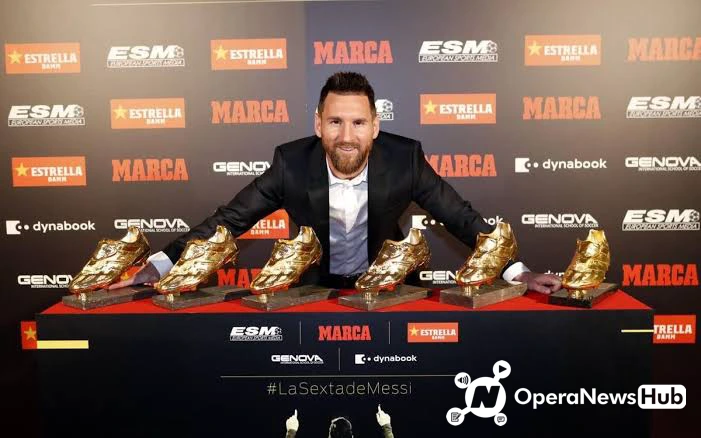 From when he signed his first contract with the Barcelona first team on June 24 2005, his 18th birthday till date, he has gone on to break almost every goal scoring records with the club. From being the top scorer in the club's history to being the league's top scorer in history, from scoring the most goals in a single league campaign to scoring the most goals in a calendar year, from winning the most ballon d'or to winning the most european golden boots. He has achieved all these while winning all available trophies for his club on multiple occasions.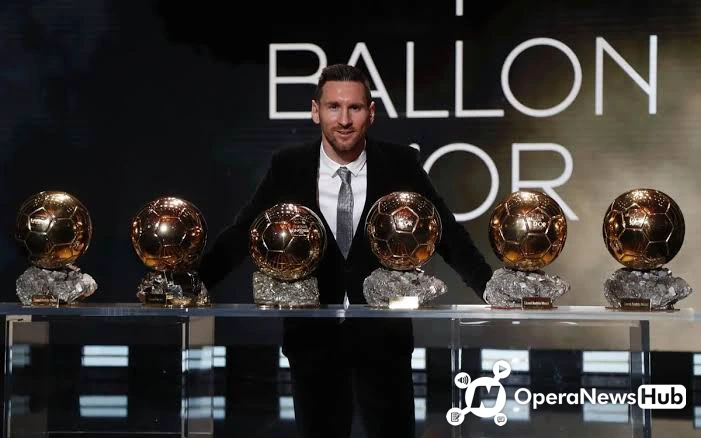 He has not been that lucky with his beloved country Argentina. He chose to represent Argentina even though he was eligible to play for Spain. Who knows, he could have won the World Cup. Take nothing away from him however, he continues to be the stand out player in almost every tournament he plays with his national team, winning the player of the tournament at the Copa America( one of which he allegedly rejected after losing the final), while also being named the player of the tournament at the Fifa World Cup in 2014 where his team lost in the final to champions Germany. He is also the countries top scorer in history with 70 goals from 138 matches at this time of writing. He however won the Fifa under-20 World Cup in 2005 defeating Nigeria, a tournament where he won the golden boot and was voted the best player ahead of Nigerian pair of Mikel Obi and Taiye Taiwo and the Olympic gold medal in Beijing 2008, beating Nigeria again by a lone Di maria goal which was assisted by Him.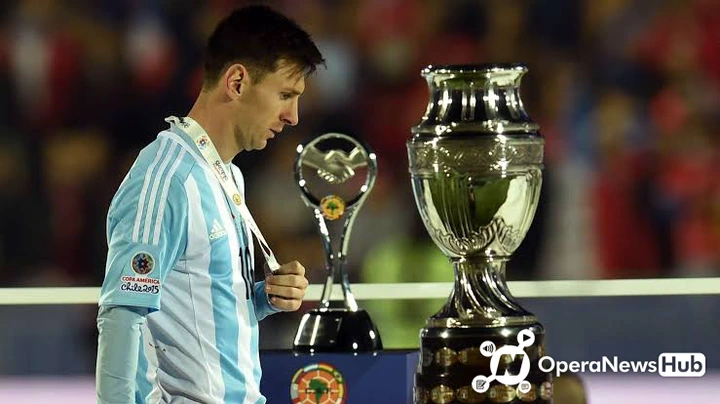 The world was treated to another Messi spectacle when he scored a humiliating "Paneka" penalty in the 2-2 draw against Athletico madrid to mark his 700th career goals. What many may not know however is , how many teams did he score to rack up 700 goals?
Below, you will find a well structured table, showing the total number of teams he has scored against and how many he scored against each team. Check the pictorial evidence below.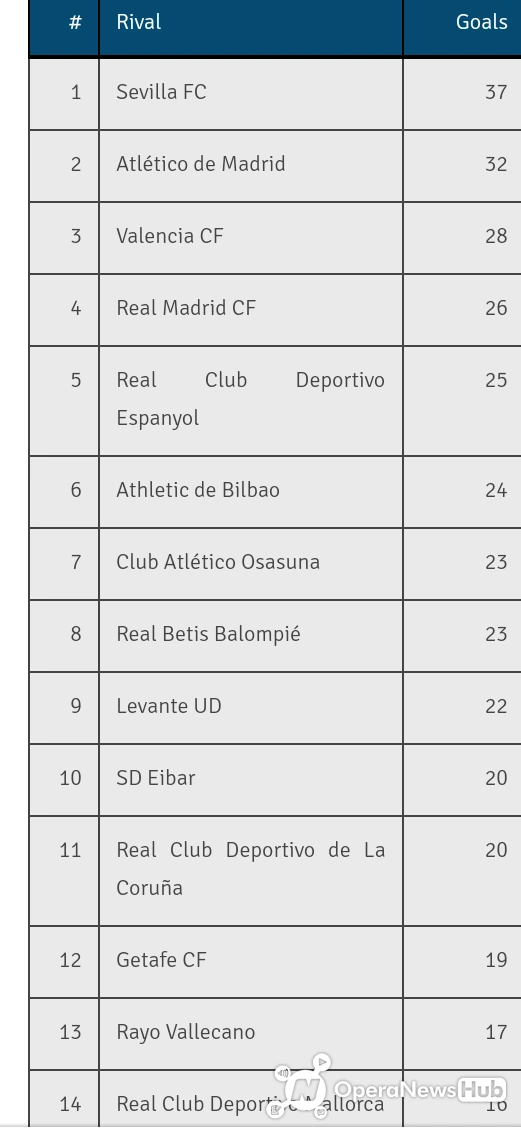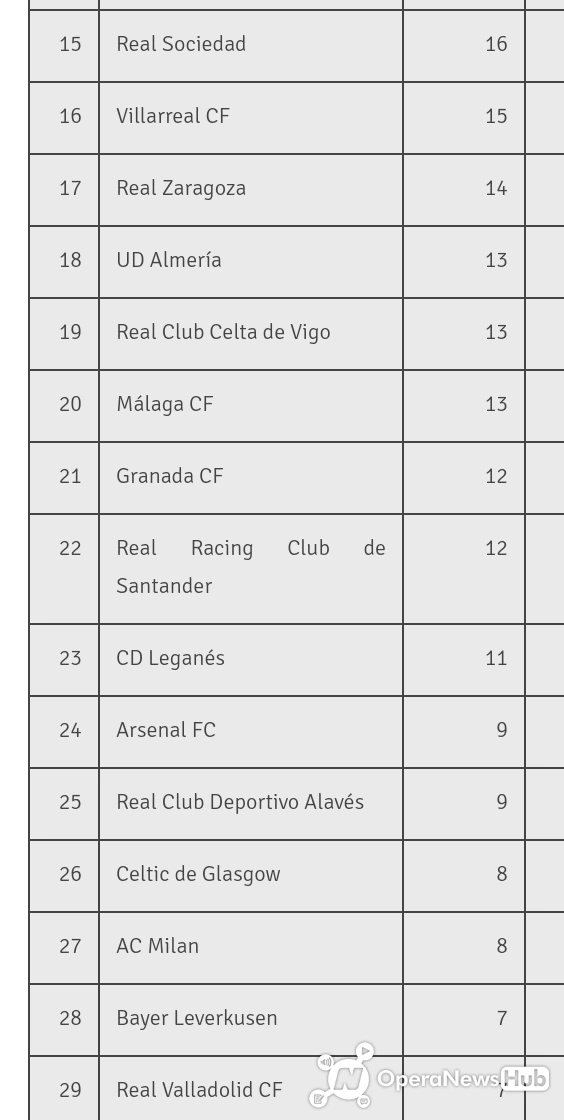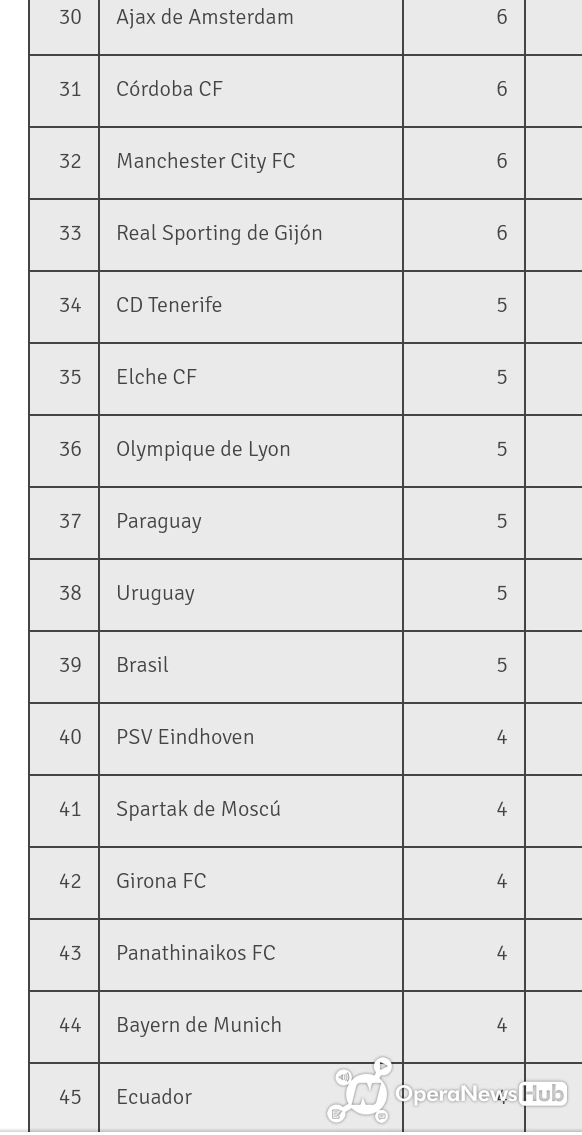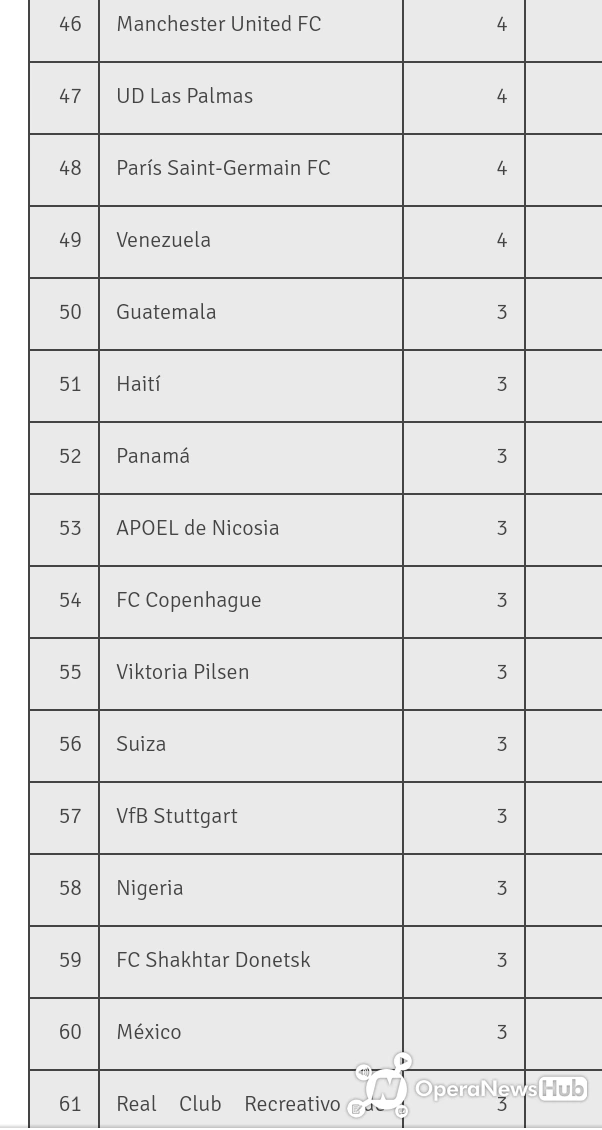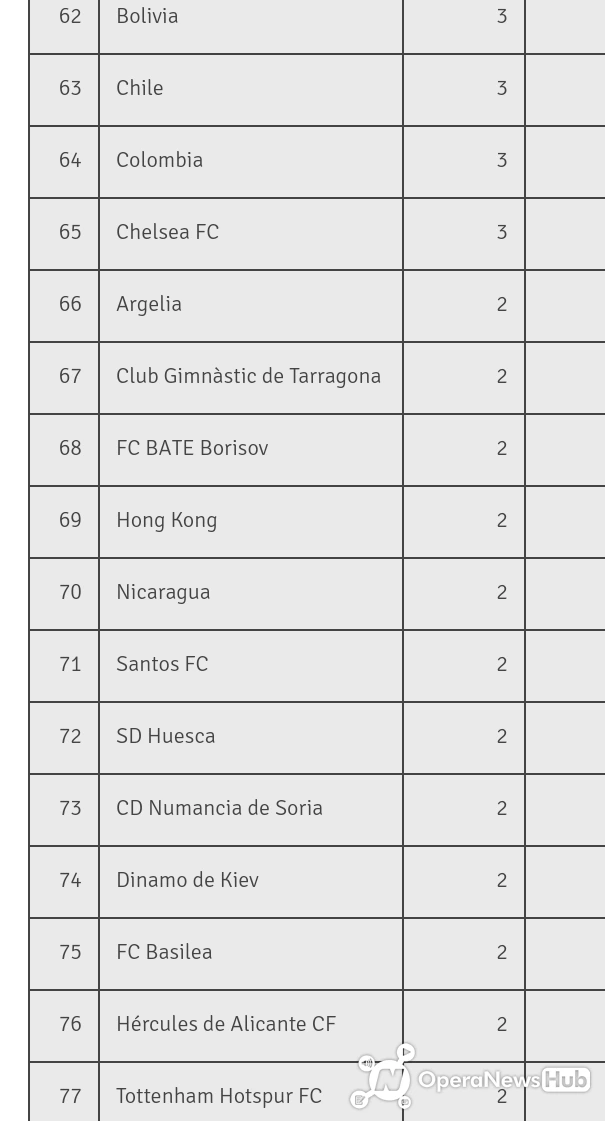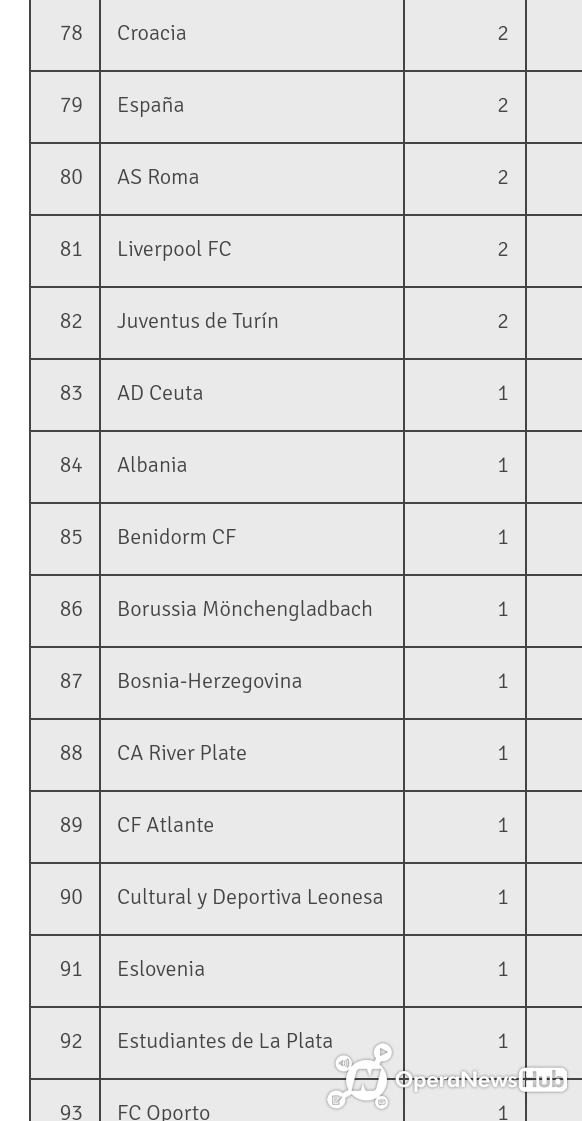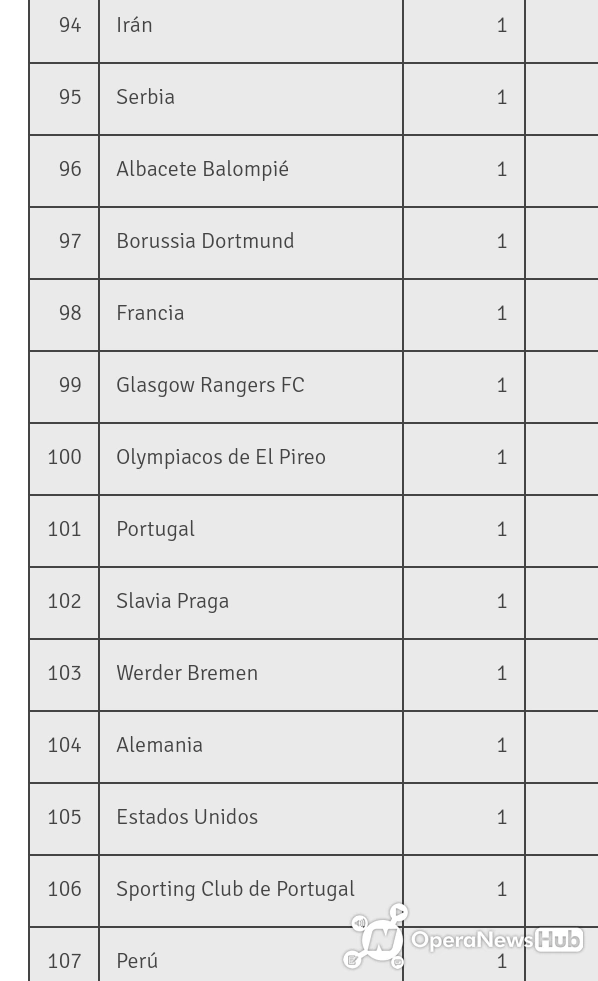 From the table above, you would have noticed the top 5 opponents he has scored against at club level are: Sevilla(37), Athletico Madrid(32), Valencia(28) Real Madrid(26) and Espanyol(25). These aren't average teams except arguably Espanyol. For the National team, the opponents he has scored most are: Brazil(5), Uruguay(5), Paraguay(5), Ecuador(4) and Venezuela(4). These countries have multiple World Cups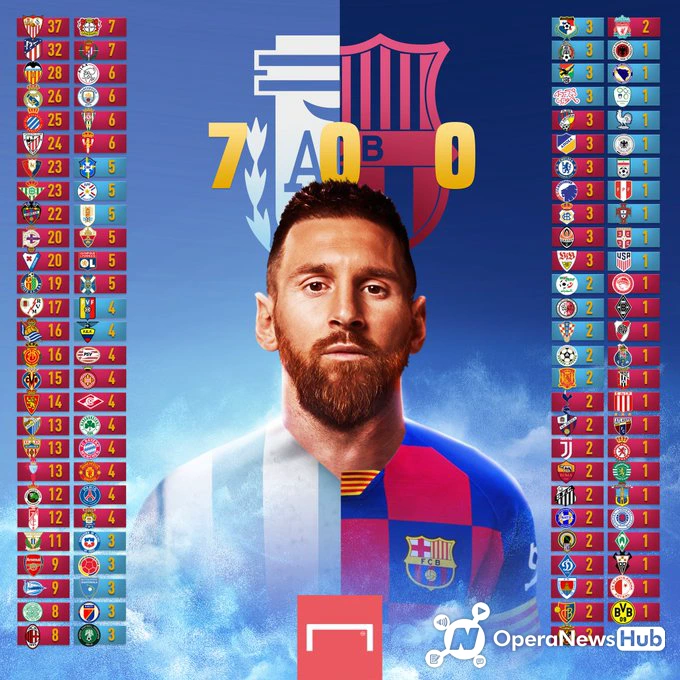 and Copa America betweem them, they are not walk overs especially Brazil and Uruguay.
So there you have it, a list of all the countries and clubs Leo Messi has scored against totalling(107). It was a painstaking process to source this informations and they are accurate as at this time of writing.
Don't forget to like and share if you are impressed with this article. If there is any displeasure, instead of a thumbs down please use the comment section to share your opinion. Thanks.