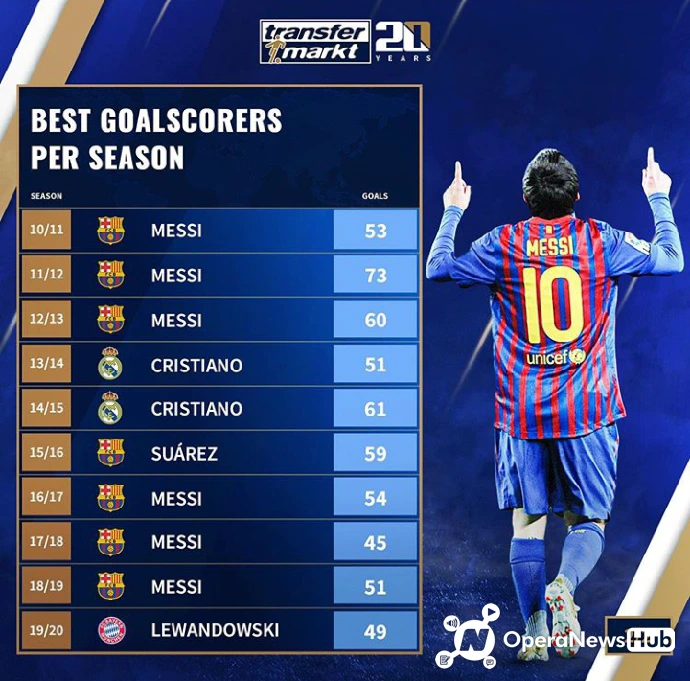 In this article we are going to discuss the best Goalscorers per season. In 2010/11, it was Lionel messi who final shed the season with 53 goals scored in all competition. Messi dominated for the next two seasons, as he scored 73 and 60 goals respectively in 2011/12 and 2012/13 seasons respectively.
Cristiano ronaldo came into the picture in 2013/14 season after he scored 51 goals in all competition, and still came out top the next season with 61 goals. Luis Suarez took over cristiano ronaldo in 2015/16 season after scoring 59 goals. From 2016/17 season to 2018/19 season, Lionel messi scored 54, 45 and 51 goals respectively to top the highest goal scorer chart in all competition.
But this season have ended, its Robert Lewandowski who scored 49 goals in all competition would be the highest goal scorer as there is no other player close to his numbers this season. Looking at the Chart, messi won it a total of six times, while cristiano Ronaldo won it twice.