In the late hours of yesterday Thursday July 16, 2020, Davido's lawyer and close friend, Prince Bobo Ajudua made some posts on his instagram status and Page @prince_ii showing that some members of the DMW crew including Davido were traveling to Atlanta, USA. 
This comes as a surprise as international flights are still restricted and limited to a few individuals.
Prince Bobo Ajudua took to his instagram page @prince_ii to post a picture of himself and Davido, as they traveled on Davido's private jet, with the caption,
"good morning my neighbour #ABetterTime ?? ✈ "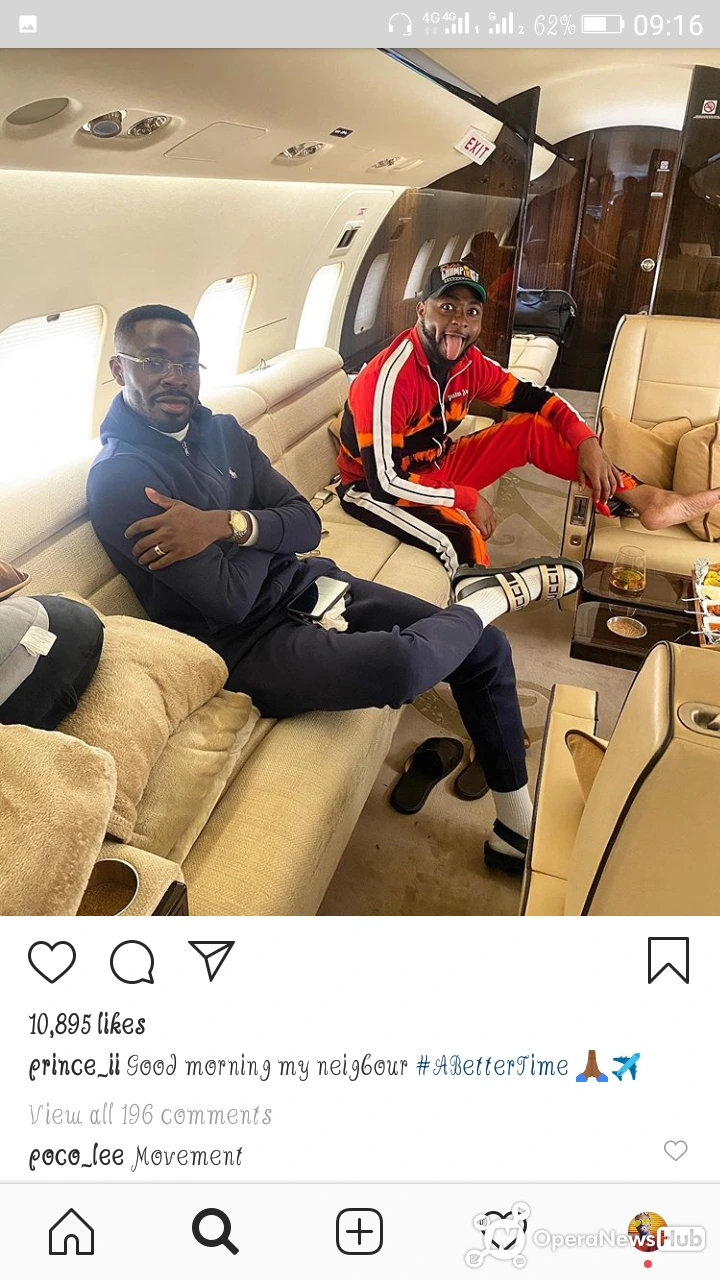 According to the pictures shared by Davido's lawyer and close friend, Prince Bobo, the notable friends that traveled with Davido to Atlanta includes, Asa Asika, Prince Bobo, and popular jeweler Icebox Zahir joined them on the plane.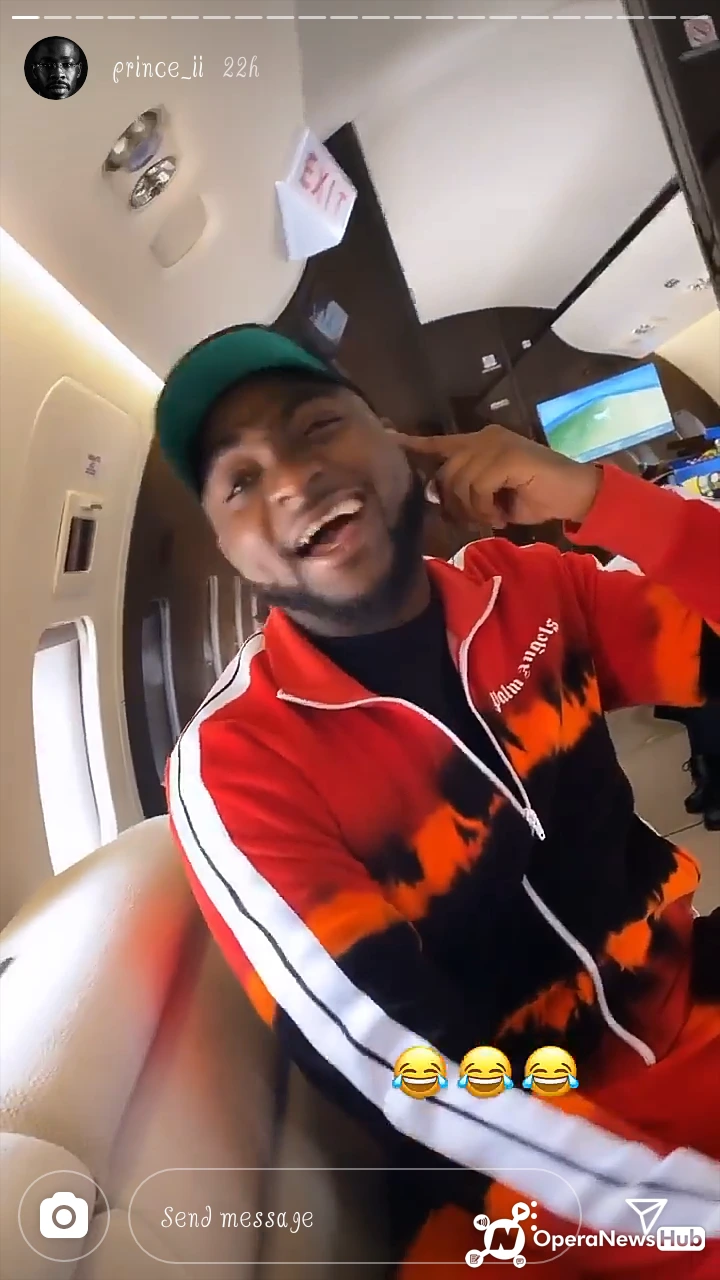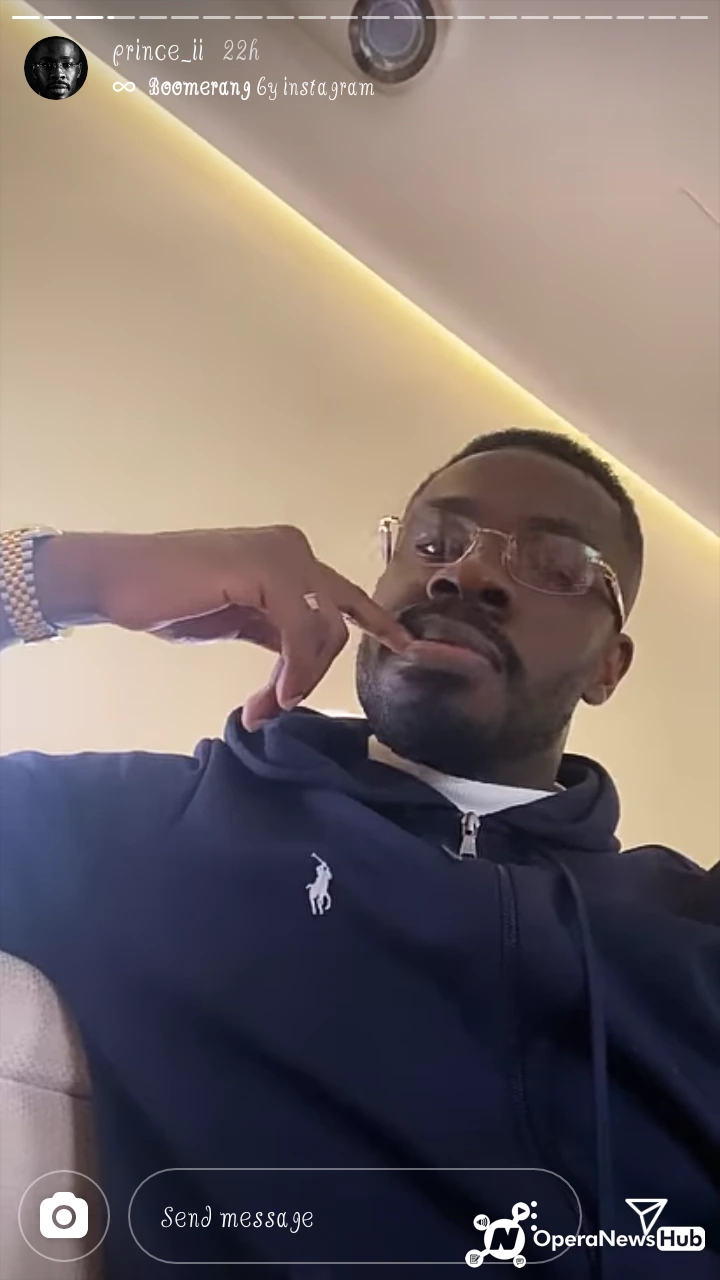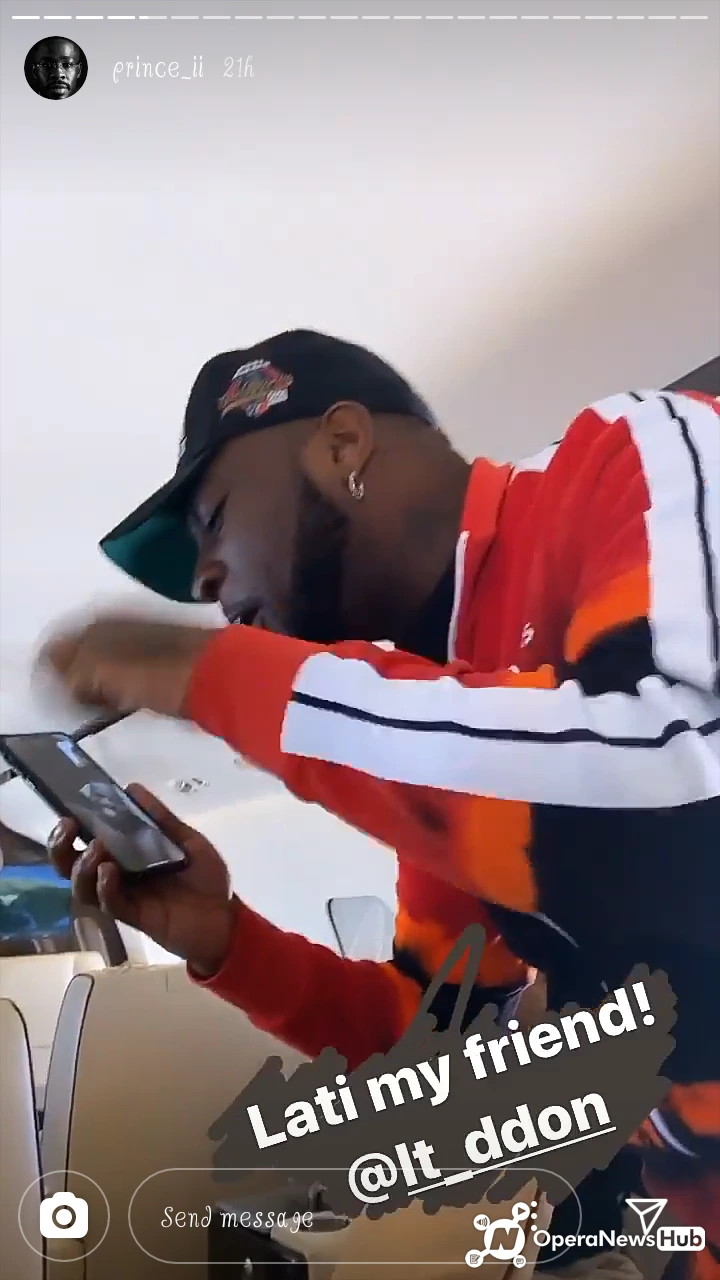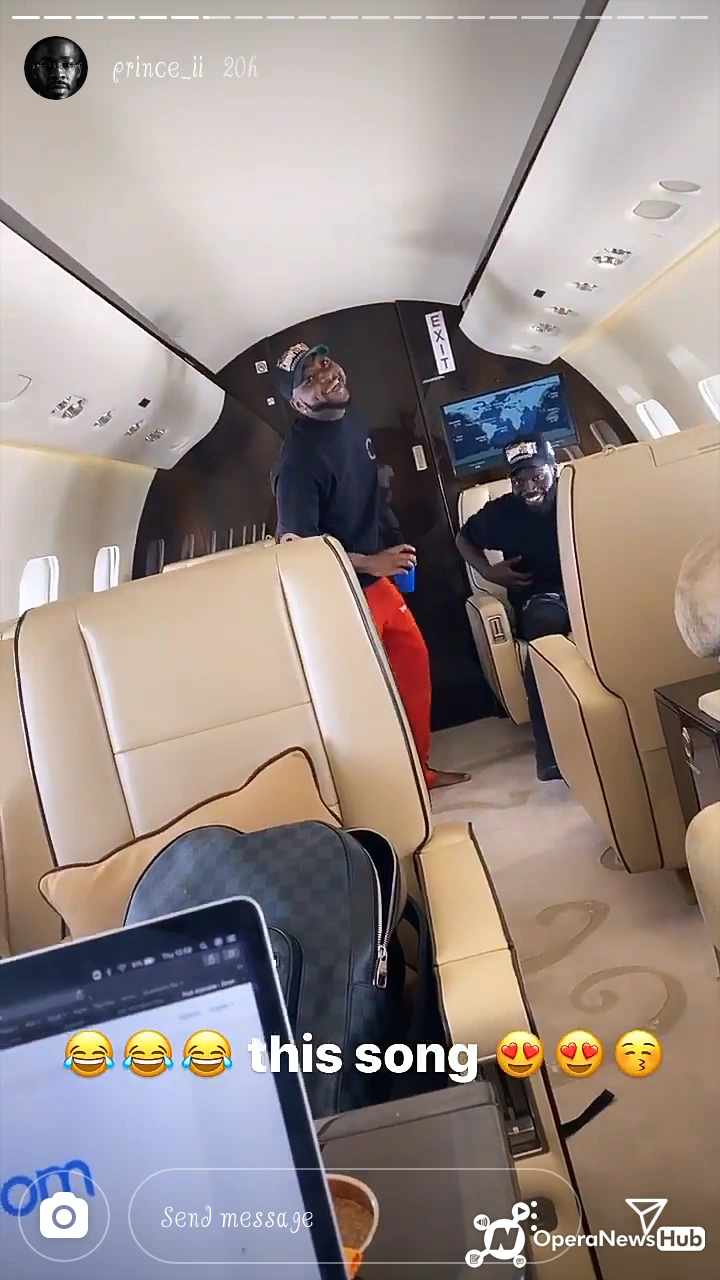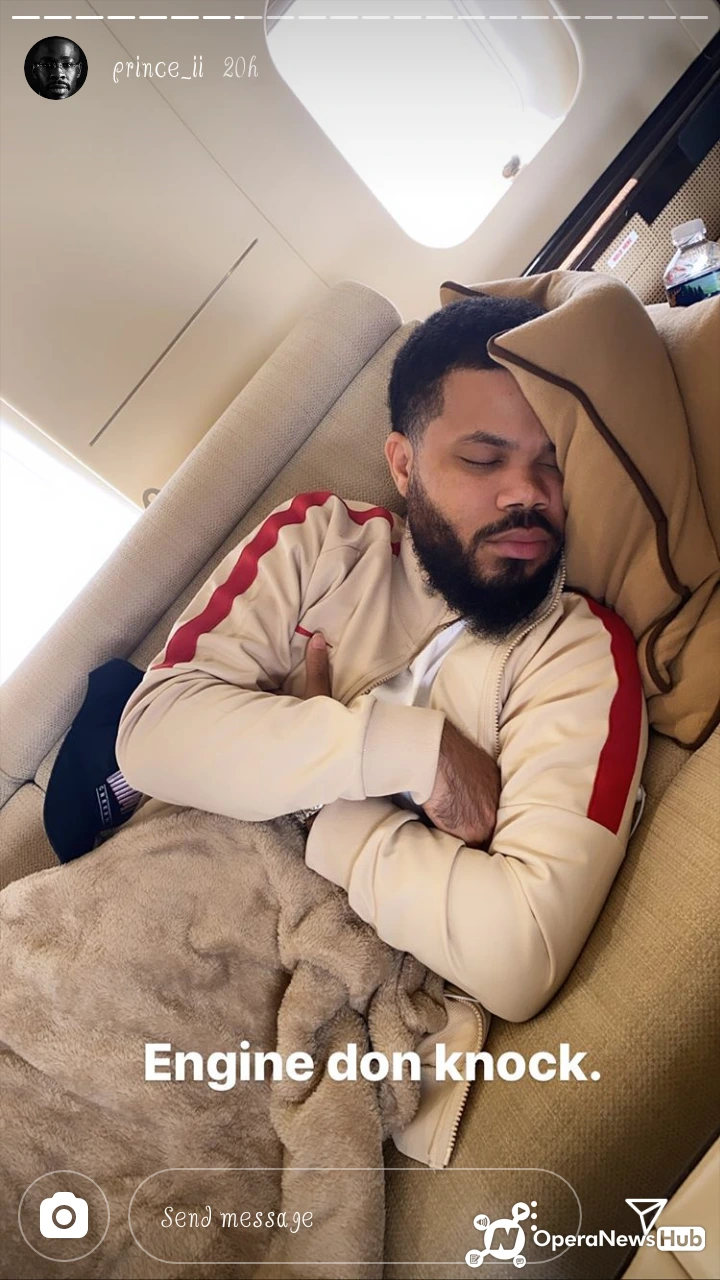 Prince Bobo confirmed that they had touched down at Atlanta Georgia, USA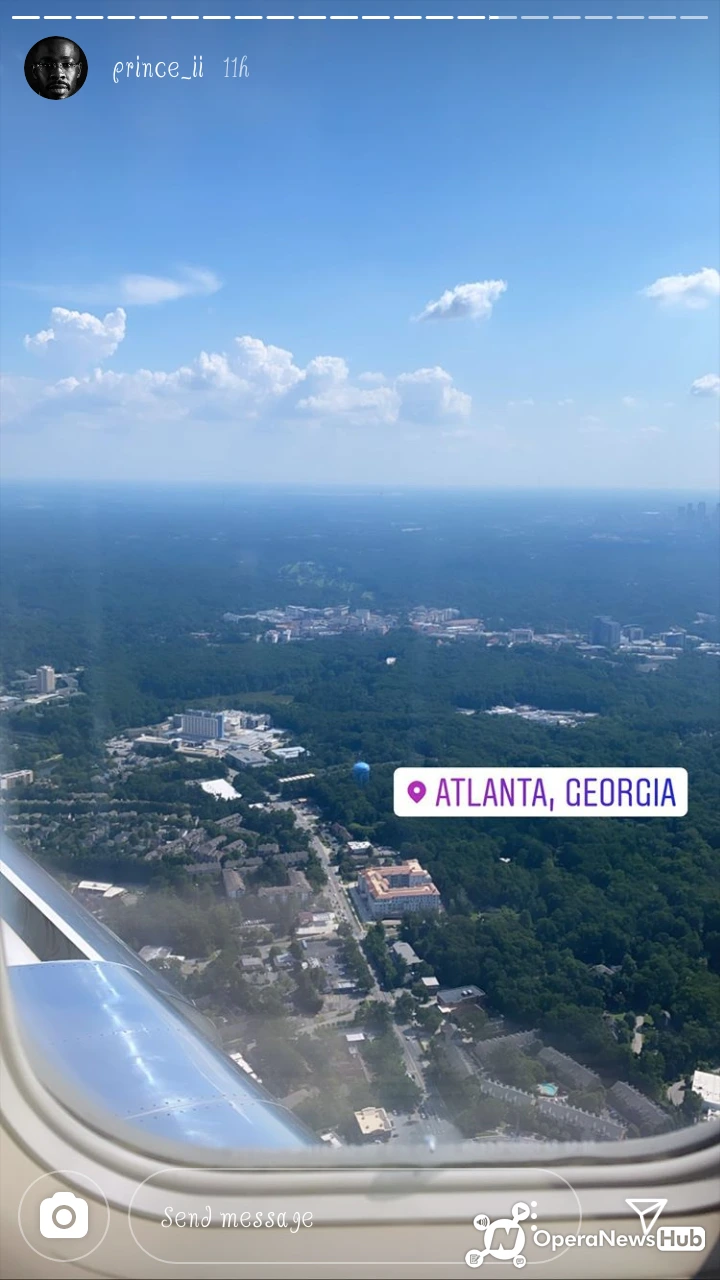 Icebox Zahir joined Davido on his private jet and Davido visited his diamond store to place some new orders for diamond skeleton neck chains.