Lionel Messi have proved once more that he is arguable the greatest football player in history, at this point to tell someone that Lionel Messi is the best thing that has happened to football is like telling an adult he/she needs to breath to continue living.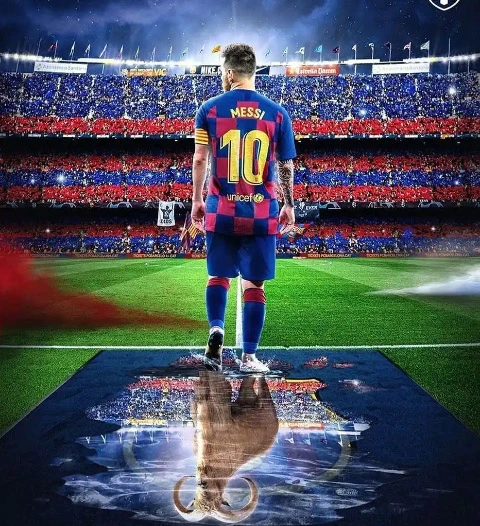 Because of his elegant skills, speed, creativity, dribbles and his goal scoring ability, he has been voted by a group of Bungesliga players as the best player in the world, beating his greatest rival Christiano Ronaldo to the top prize.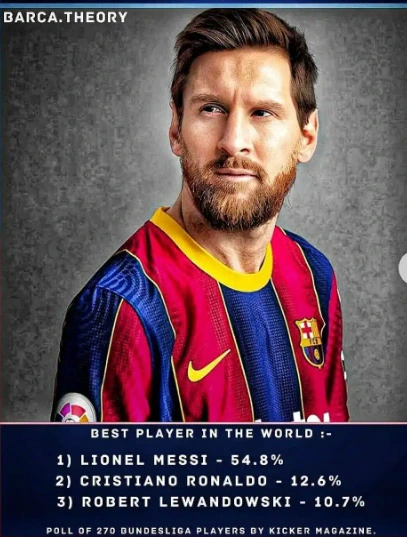 A total of 270 Bungesliga players voted. More than half of the players voted for Lionel Messi as he won the votes by 54.8% to beat the likes of Christiano Ronaldo, Robert Lewandowski, Virgil van DIjk and Kylian Mbappe in the top five.
Best players in the world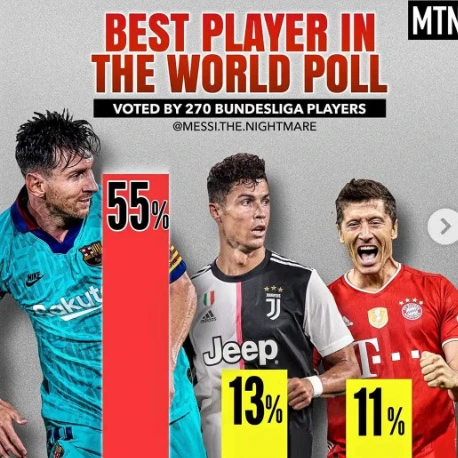 1. Lionel Messi – 54.8%
2. Christiano Ronaldo – 12.6%
3. Robert Lewandowski – 10.7%
4. Virgil van DIjk – 4.4%
5. Kylian Mbappe – 4.4%
Just imagine football without Lionel Messi, how he has completely change the game of football. Greatness all the way.
Related post